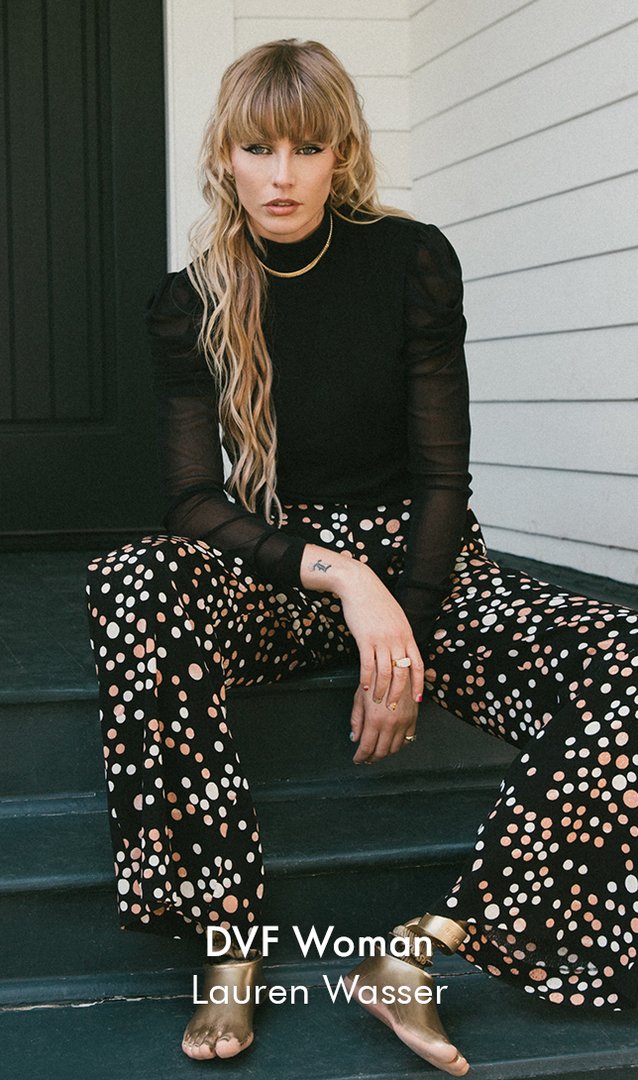 Full-Time Inspiration
Lauren Wasser does a little bit of everything—sports, modeling, TSS awareness, dog-momming—all with the shiny glimmer particular to her golden legs and playful attitude.
When Lauren was 24 years old, she had her period, and like many 24-year-old women, was using super-absorbent tampons. She contracted TSS despite being diligent about replacing them often, and her life as she knew it was upended overnight. 9 years later, she's gone through all the motions, has come out with a renewed sense of purpose, and is reaching strides she never thought possible (and with a self-described goofy disposition).
"My work is bringing awareness to the dangers of the feminine hygiene products we have access to and getting people to be in an uproar. Because, we're women, we're badass, we make babies, we're superhuman! We deserve to be protected and given things that are not going to kill us or make us lose limbs or anything other than just getting us through the day when we have our periods."
Growing up, Lauren had plans to be a professional basketball player and even had a full scholarship to do so. Today, she still plays and is training to run a marathon this fall, something she never thought she'd do since she, admittedly, has never been much of a runner.
"I lost my legs, I got a new set, and they're golden—so they're pretty cool," she laughs. "I'm running the New York City Marathon for everyone who can't, for everyone who lost their lives or is in a situation where they're unable to do that. I'm lucky that I've been sponsored by a company that's given me these amazing legs that have allowed me to run my little tail off!"
Outside of being an athlete and an activist, Lauren is a proud dog mom to two Lab-Pit mixes (Luna, who Lauren feels is a spitting image of herself, and Lloyd, named after Jim Carrey's character from Dumb and Dumber) and, in general, finds that it is her full-time mission to inspire others to persevere. Because of this, we asked her one of Diane's favorite, but toughest questions: Do you ever feel like a loser?
"You know, it's funny. I was actually just going over videos from seeing myself literally at Ground Zero, not knowing what the next hour would bring. I was literally in survival mode—being at my lowest point, I couldn't even fathom what I was ever going to do and, especially like, would I ever be accepted by anyone? Would I ever love again? Would anyone ever love me?
Lauren's work, gratitude, silliness, and zest for life can serve as an inspiration for anyone. As she said herself, "Coming from the trenches to now... I'm just so blessed and so lucky, I pinch myself every day because, wow."
The photographer for this shoot was Lauren Naylor Orso, keep up with her work at @lnaynay.
To keep up with Lauren, Luna and Lloyd follow @theimpossiblemuse on Instagram.